Overview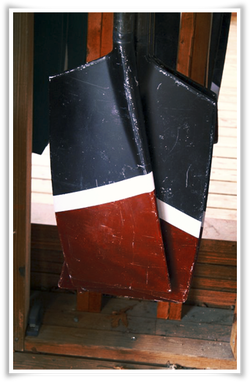 Prince William Rowing Club, Inc. (PWRC) is a not for profit athletic organization managed and operated by its members. The Board of Directors and officers serve as elected volunteers. The club provides its members in the Woodbridge, Dale City, Manassas, and adjoining areas an adult rowing program that accommodates all skill levels, from novice to experienced. PWRC operates out of the
Oxford Boathouse
located at the Lake Ridge Park and Marina in Prince William County.
Why PWRC Members Have Joined
Many PWRC members have no previous rowing experience, but join PWRC out of curiosity; or to experience a sport that was once only available through high school and college rowing programs.
A good number of individuals join for the many benefits that rowing has to offer:
Physical Strength: rowing is one of the few non-weight bearing sports that exercises all of the major muscle groups

Improved Stamina: physiologists claim that rowing a 2,000-meter race (1.25 miles) is equivalent to playing back-to-back basketball games (USRowing)

Teamwork: rowing isn't a great sport for athletes looking for MVP status. It is, however, teamwork's best teacher. The athlete trying to stand out in an eight will only make the boat slower (USRowing)
Others join for a more clear-cut reason; to focus on their rowing and team skills or to compete at national regattas. Regardless of the initial purpose, our members become long-lasting and ardent enthusiasts of crew.
---
History

The Prince William Rowing Club got its start as an extension of the high school student rowing program, Prince William Crew Association (PWCA). In 1990, the parents of the students participating in the program became interested in the sport after watching the races. Their curiosity fueled the creation of their own program. Their season culminated with their participation in the Head of the Occoquan race as mixed adults (adult exhibition - no class status).
In 1993, the Occoquan Chase regatta was established and the team rowed as mixed adults. The following year brought PWRC enough members to qualify the club for masters men or masters women regatta events.
As the rowing program began to grow, the founding members were invited to attend PWCA meetings. In the late fall of 1997, the PWRC was organized as a member of the PWCA. The adult rowing program was established first, followed by the creation of the first summer novice rowing camp. PWRC was officially formed on November 4, 1997.
Mission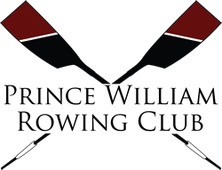 The mission of the PWRC is to offer a variety of rowing opportunities to the local community.
In pursuit of this mission, PWRC will:

Provide participants with a fun, fair, equitable, and cooperative environment for practice and competition,
Continuously spread awareness of rowing to the local community,
Introduce the sport of rowing to the community, at no cost to them, by hosting an annual Learn to Row day,
Support the local high school rowing programs by demonstrating the basics of rowing to prospective public and private high school students through the production of the Annual High School Erg Sprints.
---